Why shower management?


You have certainly already noticed and heard it in the media: lately, the price of energy worldwide has increased exponentially.
This is why we have created this application and this home automation module for managing energy and water consumption for your shower.
At any time, everyone can keep an eye on the expense relating to the use of their shower cycles.
This home automation module is particularly useful in the case where several people use a shared shower.
For example in student hostels, co-rentals, sports halls, campsites, hotels or bed and breakfasts.
This system makes it possible to determine who consumes and how much (see history).
But still…
This allows the manager of the establishment to control (possibly prepay) a reserve of time per customer for the use of the showers.
This also allows shower users to have a sense of fairness and to pay their bill according to the number and duration of their showers and therefore to have a cost proportional to their own consumption.

The use of the application is very simple
Once the home automation box is installed and as soon as you are registered on MyShower.be, in the "Management" menu, you will have access to the "Start" button which allows you to identify yourself and start your cycle.
This has the effect of opening the solenoid valve which gives access to hot water.
At this stage, nothing is yet accounted for.
From this moment, in your shower, when you open or close the tap, this time, a meter records your hot water consumption in your history.
As soon as you open or close the tap, the counter totals and displays the cost in real time.
If you no longer use the shower, after a few moments the control solenoid valve closes automatically and your cycle is finished.
If another user is waiting for their turn, you can manually end your cycle to give them access to the shower by pressing the "Stop" button in the "Management" menu.
At any time, you can follow your consumption in the history menu of your application.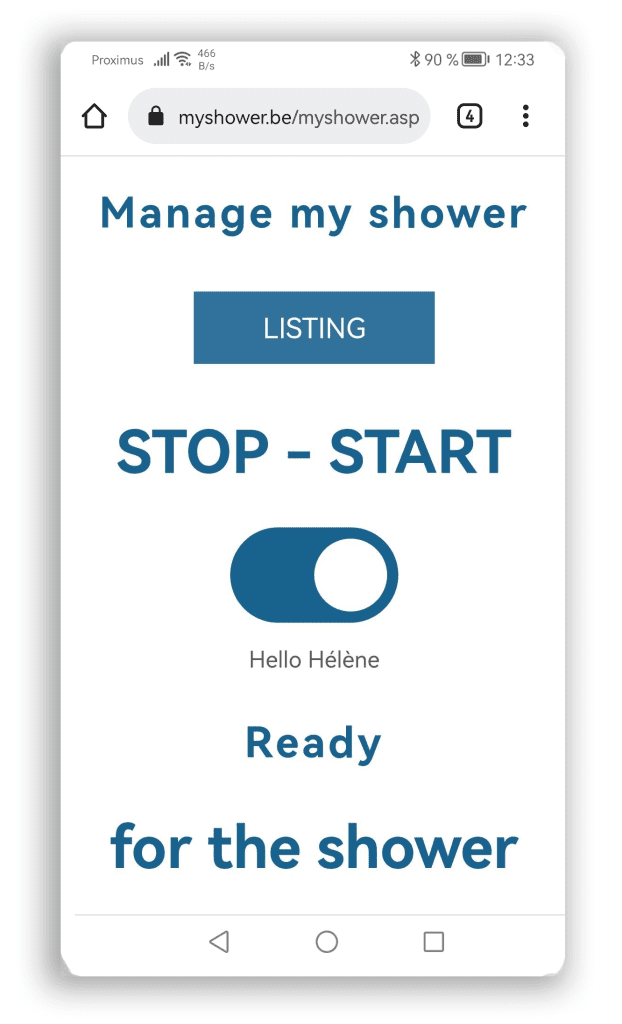 Subtlety
Obviously you won't be able to start your cycle while another user is taking a shower.
If a user has forgotten to end their cycle, the app checks to see if the shower hasn't been used for more than a few minutes and if so, the cycle is automatically closed.
Security

In case there is no internet connection, or if the user has forgotten his mobile phone, he can start his cycle with an RFID key or on the keypad with your PIN code.
The home automation box has an RFID reader that allows identification without a mobile phone.
Several keys and RFID cards will be supplied with the box.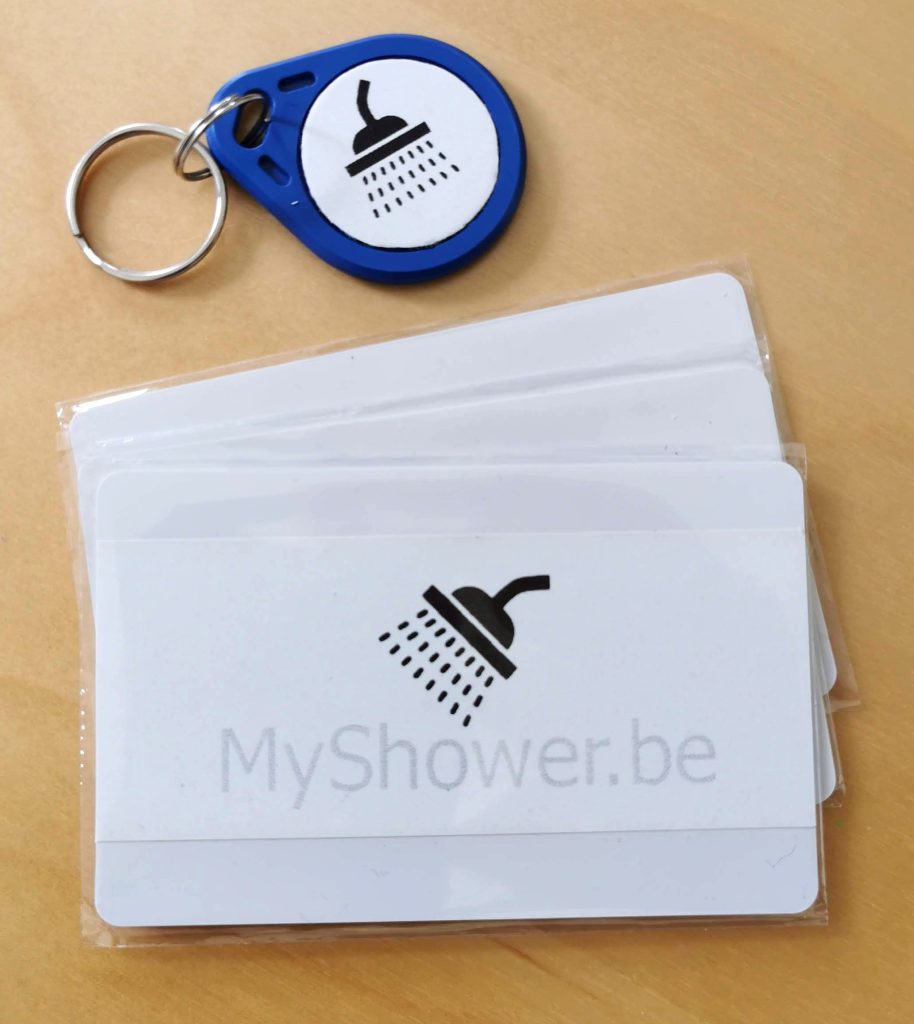 The transmitter box is placed near the shower and acts as a card or RFID chip reader.
It is also possible to start your session via a simple PIN code.
Each user will be able to determine his own PIN code when registering on the site.
As a last resort, for example in the event of a power failure, there is a padlocked mechanical valve which can be unlocked with a key.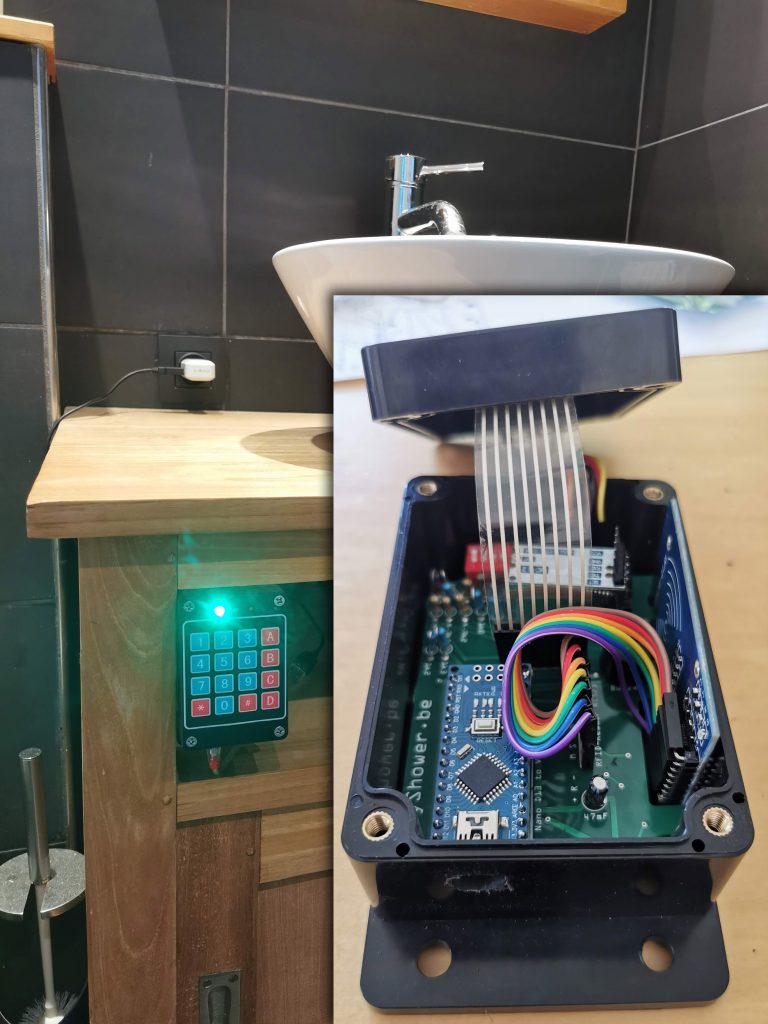 Good shower !